Our college has a unit of Alumni Association which has till date encouraged, supported and organized various programs in our college. The alumni continue to extend their unconditional co-operation and help in conducting and developing various programs in our college.
3rd Alumni Meet 15th April 2018
Alumni Meeting for the Academic Year 2017-2018 was held on Sunday, 15th April 2018.
Here are some of the photographs of the event.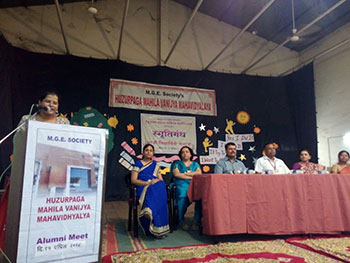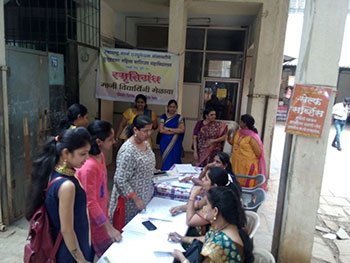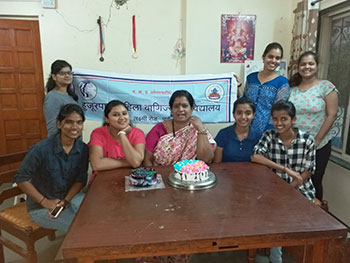 2nd Alumni Meet 17th February 2018
The 2nd Alumni Meeting for the Academic Year 2017-2018 was held on Saturday, 17th February 2018 at AV Hall of the college at 11.00 a.m. Following agenda was discussed at meeting.
Agenda
1. To plan for the alumni meet in April 2018.
2. To discuss about financial contribution from alumni.
3. To schedule about knowledge/ skill sharing by alumni with present students of the college.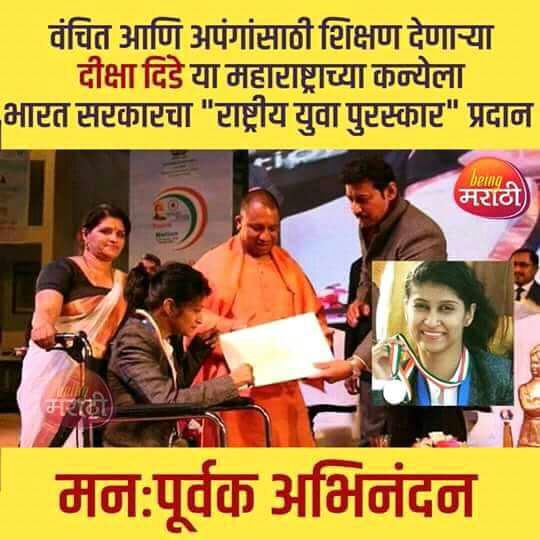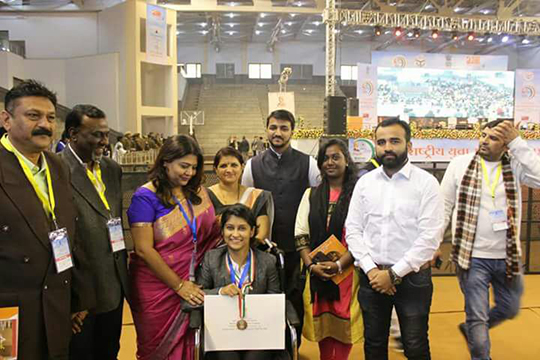 Diksha Dinde from Maharashtra, an HMVM alumni, received National Youth Award
for her work in the field of disability rights and education of the poor.
Alumni Meet Sunday 23rd April 2017
An Alumni Meet was conducted on 23rd April 2017 at Garware Hall in our college. More than 120 students, from 2006 to 2016 batch participated in this ceremony. We felicitated some of our students for their special achievements in various fields. Some alumni performed on stage i.e. Zumba for fitness, Bharatnatyam, Presentation on Mutual Funds and Financial Investments, Screening of award winning short-film.
The occasion was graced by Hon. Chairperson of M.G.E. Society Jayashree Bapat; Hon. Usha Wagh, Vice Chairperson, M.G.E. Society; Hon. Rekha Palashikar, Secretary, M.G.E. Society; Hon. Subhash Mahajan, Member of M.G.E. Society and Secretary of College Committee and Hon. Vaijayanti Chiplonkar, Principal of the college.
Some Alumni shared their experience in the field of politics, stock and share market, sports, film making, designing, animation, banking, software etc. They also promised to promote the current students in the above fields and also will actively participate in providing placement to them.
We would like to specially mention some of our esteemed alumni:
Adv. Gayatri Khadake, Chairperson, Legal Committee, Pune Municipal Corporation.
Diksha Dinde, Ambassador of Education (UN)
Bhargavi Kulkarni, Designer and Gold Medalist in Taekwondo
Swati Khatriya, Financial Consultant
Anagha Shinde, Zumba Trainer
Padmawati Oak, Film maker (short films)
Vaishali Pathak, National coach in Taekwondo
Tejal Dhumal, Graphic Designer
Glimpses of Alumni Meet 2017